'Disturbing' footage of 1984 mouse plague re-emerges as new mice invasion sweeps NSW and Queensland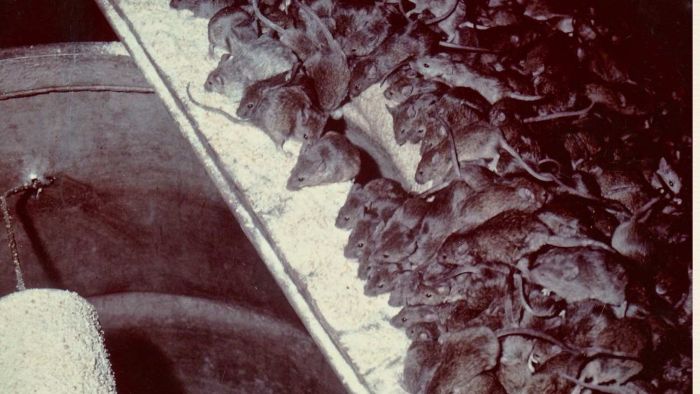 [ad_1]

A video from the 1980s has those living through the eastern states' current mouse plague twitchy about the 2021 pest invasion worsening if weather conditions continue.
Key points:
A 1980s news story of a NSW mouse plague is gaining traction on social media as viewers compare it with a current infestation
Experts say they cannot rule out mouse numbers growing, as the weather stays in their favour
Mice are continuing to destroy summer crops as farmers recover from the drought
John Goldsmith was a cropping farmer at Mullaley in north-west New South Wales during the "worst plague" he had ever endured, in 1984.
It was so bad the locals even renamed the road, connecting Mullaley and nearby Gunnedah, to the "felt highway".
"The mice were incredible,"…