Perth Hills fire evacuees slept in horse floats, trailers after wind change escalates emergency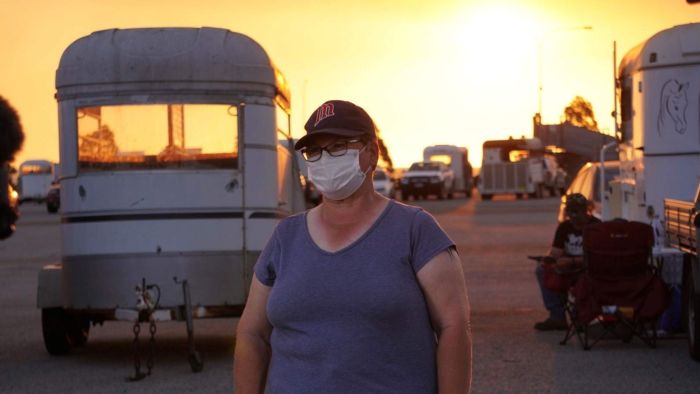 Sharleen Hall spent last night sleeping in a horse float with her two dogs by her side.
Her husband, Mitch, slept on the trailer outside, taking in the starry but smoky night sky of Muchea.
Their three horses were among around 200 sheltering inside the livestock yard where they camped.
Their cat was still stuck inside their Bullsbrook property, unable to be saved because of evacuation roadblocks.
On Monday, when the fire began in Wooroloo, Ms Hall…