Prince Philip death: Queen Elizabeth II leads royal family mourning Duke of Edinburgh, live updates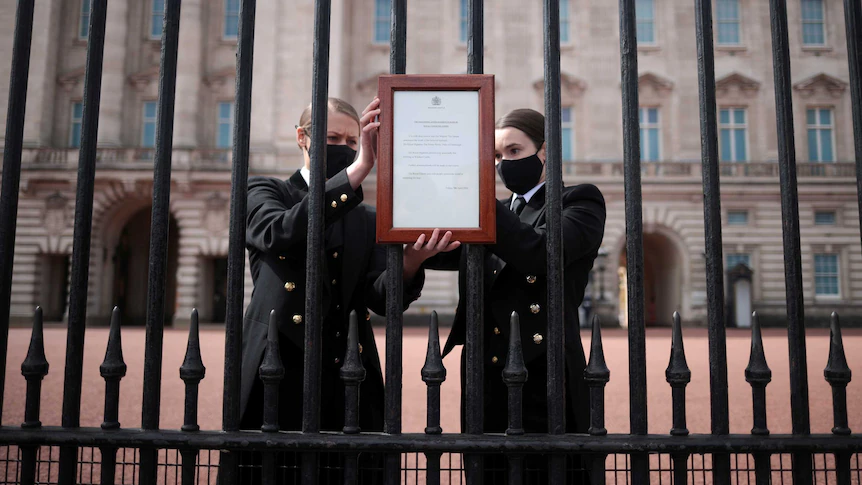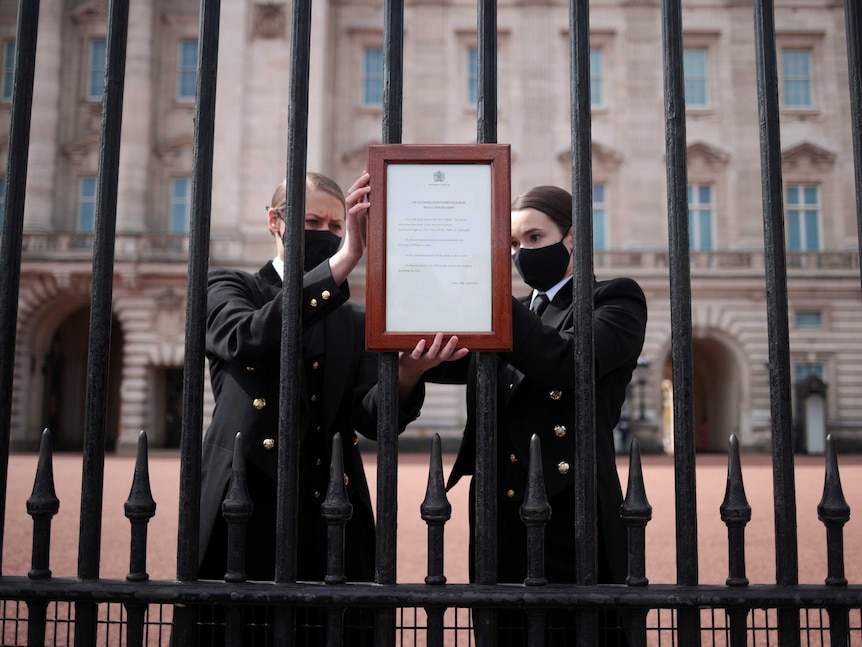 She says the flag outside the Palace was lowered to half-mast right on midday local time.
"That was really the confirmation, I think, that Prince Philip had passed away, that note came very shortly afterwards, that he had passed away peacefully at Windsor Castle this morning, so that information [is] now filtering through to the British people.
"We are seeing now a bit of a crowd building outside of Buckingham Palace, and the note, of course, has gone up on the gates there to confirm that Prince Philip has died.
"Now, we have heard, of course, from Boris Johnson this morning saying that he basically had the affection of generations and generations of people around the world, not only here in Britain and not only in Commonwealth countries…